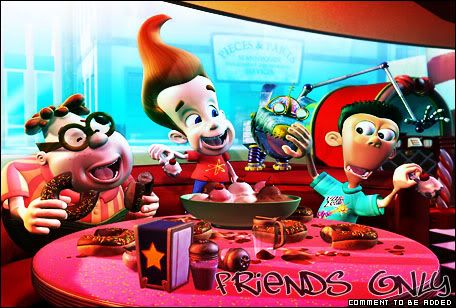 CURRENTLY FRIENDING. LEAVE COMMENTS! :)
makeitepic
made this for me a long time ago - if you're going to take this, you need to not only give her credit but ask my permission before you use it. I know it's the internet and it's easy to right-click on something and save it, but when you see that this is being used for a journal that belongs to someone, you need to ask them before you use it. Not take it and claim it as yours and use it on your website, tumblr, or whatever. It's just common courtesy and decency to ask the owner if they can use it and then give credit to the person who made it. Then it's all good.
There's lots of JN pictures out there on google that are public domain for everyone, but because someone made this specifically for me, it is not public domain to take without asking. Please ask me if you want to use this picture instead of taking it without permission. Thank you.
I don't post public entries often, but it's been brought to my attention that my friends only banner is being used on other JN sites without my permission.
Current Mood:

disappointed


Hello, all. Here for your enjoyment is a:


JIMMY NEUTRON FRIENDING MEME!


Name:
Age:
Favorite Character:
Least Favorite Character:
Favorite Episode:
Favorite Pairing(if any):
Favorite Quote:
What's your LJ mostly about?:
Anything else?:


This is for any past or current fans of the series. It's also a way to meet some new people as well. Enjoy!
All the cool cats are doing it, so I will too!
Current Mood:

content